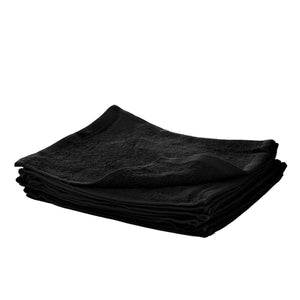 This product provides an optimal solution for those plagued by stubborn makeup stains on their washcloths; bleach-resistant, it successfully hides any unattractive marks. Additionally, it's been made available at the request of consumers, and those wishing to reduce makeup-related washcloths should consider stocking up on white face cloths or opting for Make-Up Wipes.
Make up
We use these in our rental unit
Saves on customers using wash cloths
Make-up friendly cloths
These make-up friendly cloths really help save our white towels. Always great service in a timely manner! Thank you!
Super quality and service again!
This is my second order with VR supplies. Again, the service was excellent and the quality of the items I ordered is really high. I ordered the queen size 6 pack of pillow cases (they are quite a bit longer than a standard size Q case but this is fine. I ordered the 12 pack of black face cloths and they are working out perfect in my rental for make-up removal! Also another queen size duvet cover (striped/zippered). These are the easiest duvet covers to pull on and off. The opening in the tops corners and the full end to end zipper makes changing super fast.
Easy clean, make up friendly wash cloth
So nice to have makeup friendly face cloths for our guests.