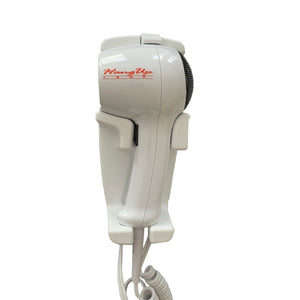 Your guests will appreciate this feature. Plenty of power at 1600 watts. It's the simple little items that can bring in great reviews.
Comes with screws and double sided tape. 
Easy to install. We have one in each bathroom at our own Vacation Rental. 
Lightweight and compact so does not need a lot of space. Comes with plenty of cord length. Two speed setting Hi/Lo/Off.